Jumpstart
Live Band
Don't miss the LIVE performances by local band JumpStart, who have worked with some of the biggest names in the music industry, including JJ Lin, Kit Chan, Jacky Wu, and Power Station.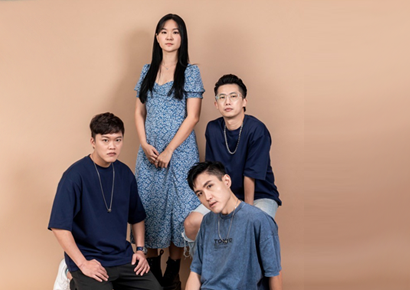 JumpStart is a combination of friends, colleagues and music enthusiasts, aiming to give music its deserving new leash of life. As a bilingual live band, The JumpStart's music can be easily distinguished through its tight harmonies and interaction which culminate in a creative and refreshing mix of sounds.
The members of JumpStart, namely Yan Hua, Ashton, Nat, and CK have each conquered numerous big stages around Singapore, Malaysia and China, and had the honour of performing at large-scale concerts, competitions, and events for organisations such as NParks, National Gallery, and Volkswagen, as well as showcased for dignitaries such as former President Tony Tan. Some of the artistes that they have worked with include popular Singaporean singers JJ Lin, Kit Chan, Taiwanese entertainer Jacky Wu, and international artistes the likes of Power Station.
Date
Time
28 Jan
2:55pm - 3:40pm 
29 Jan
1pm - 1:45pm 
3pm - 3:45pm 
4 Feb
4:40pm - 5:25pm